Philippines Project
---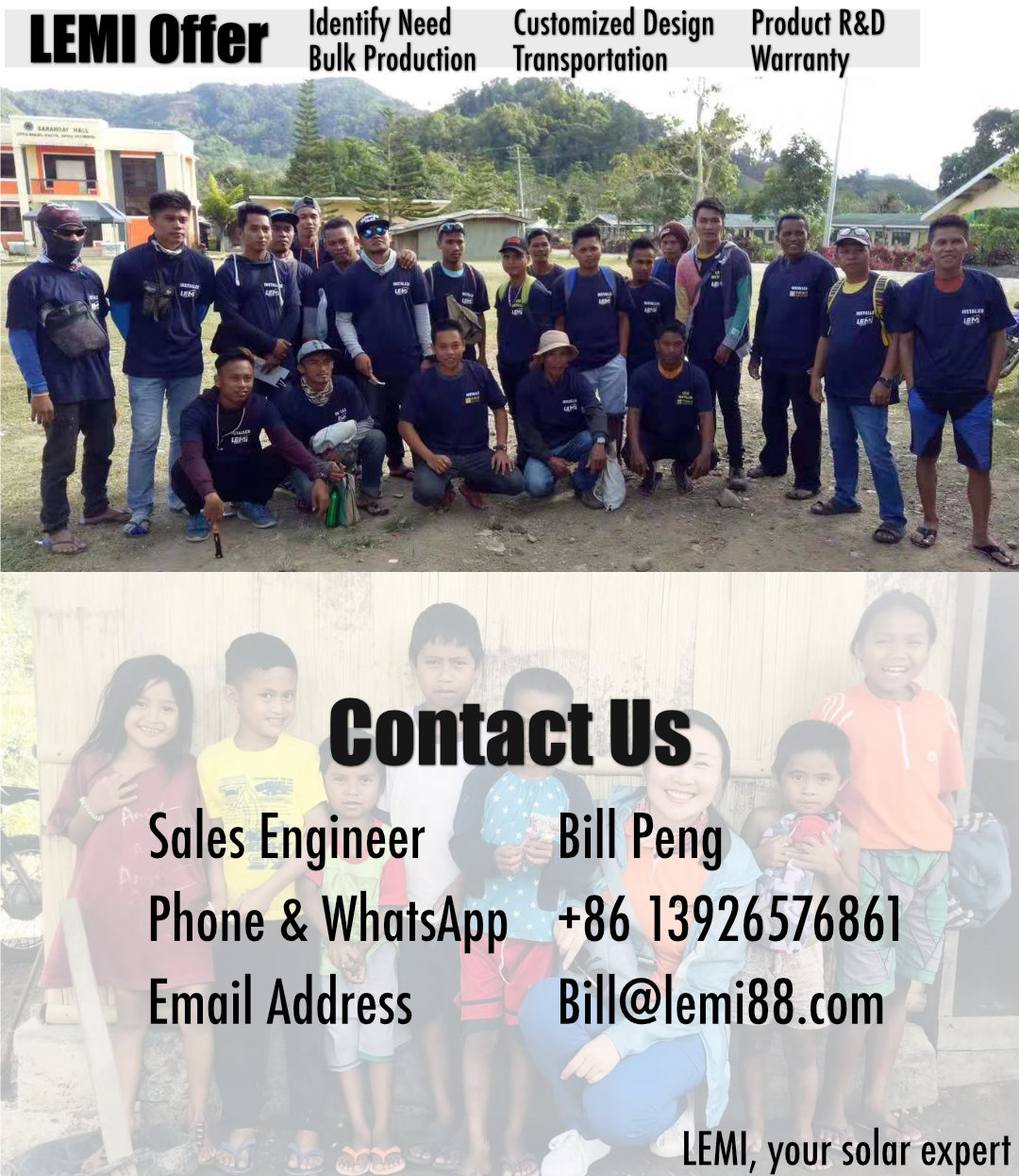 The Philippines project, known as the Access to Sustainable Energy Programme (ASEP), is funded by the European Union and operated by the Philippine Department of Energy. The project aims to increase the share of renewable energy in power generation, provide an affordable and disaster-resilient energy system for the impoverished population, and improve energy efficiency.
Since 2017, our company, Shenzhen LEMI Technology Development Co., Ltd, has been involved in the production and installation guidance for the Philippines project, spanning two phases. We have provided prepaid solar home systems to 10,012 households. By introducing an innovative payment model, our company has achieved convenient electricity fee payment, sustainable power supply, and comprehensive payment management, effectively meeting the owner's management needs. Moreover, we have offered an affordable, long-term, and stable electricity solution to the local impoverished population, significantly improving their living standards and bringing them light and power.
For more information, please visit the following websites:
World Bank Official Website: https://www.worldbank.org/en/news/press-release/2016/05/12/philippines-world-bank-approves-two-projects-to-expand-electricity-access-for-poor-remote-households
European Union Official Website: https://www.eu-asep.ph
Want to learn more or ask for help?